If you've planned a summer getaway to Dallas, you might run into a familiar Texas adversary: the heat.
If you're noticing the heat index hovering around in alarming triple digits for weeks at a time around your visit, rest assured your vacation plans aren't thwarted!
There are plenty of things to do in the Dallas-Fort Worth Metroplex that will keep you both entertained and cool.
1. Ice Skate At the Galleria
If you're needing a fast paced but temperature chilled out activity, the famed ice skating rink at the Galleria Mall is open year round.
The massive rink in the center of a three tiered shopping mall has hosted more Olympic skaters than any other rink in Texas.
Events happen on the ice year round, but even if you're there on a normal day, you can schedule a skating lesson to hone your skills on the blades.
2. Get Soaked at Hurricane Harbor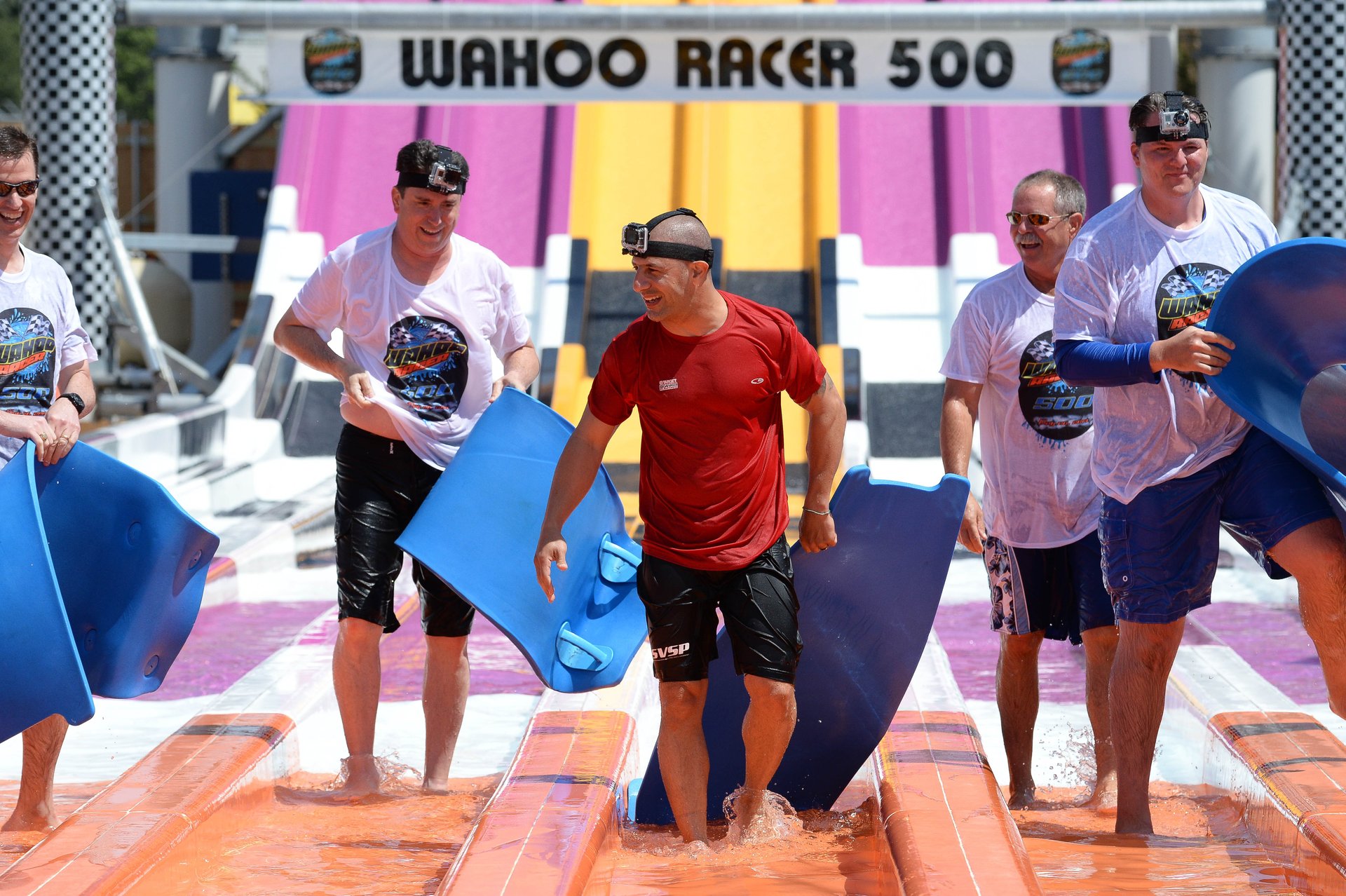 If you still want to be outdoors but without the heatstroke, Six Flags' water park Hurricane Harbor is right next door in Arlington. Rides varying widely in length, size and intensity make this a great family outing for visitors of all ages.
If you land a Six Flags pass, you can hop next door to the Six Flags Over Texas, which also features a few water rides to cool you down where needed.
3. Challenge Yourself to the Ultimate Escape Game
Although there are quite a few escape rooms in Dallas, the Ultimate Escape Game offers some uniquely Dallas and Texas themed challenges.
There are multiple other challenges at a variety of skill levels and themes. If you're looking for even more escape options, the Dallas Observer offers a comprehensive overview of some of the best.
4. Drink Fat Straws Bubble Tea
If you're needing to cool down from a busy day of sightseeing, Fat Straws has three Dallas locations, all serving up a wide range of smoothies, bubble tea, frappes and brews.
As an added bonus, all of their products are gluten free, many of them are kosher, and there are a wide range of vegan options as well.
Fat Straws was founded by Vietnamese immigrant Terry Pham in 2002 and has been a staple in the DFW community ever since.
5. Lift Off With Longhorn Helicopters
Imagine getting up above the scorching tarmac and into the wind for an escape from the stifling territory between the skyscrapers. That's exactly what you can experience with Longhorn Helicopters tours.
There are a variety of packages depending on how much of DFW you want to explore from the air, but every experience is unforgettable.
You can start your adventure by checking out all of the tour packages!